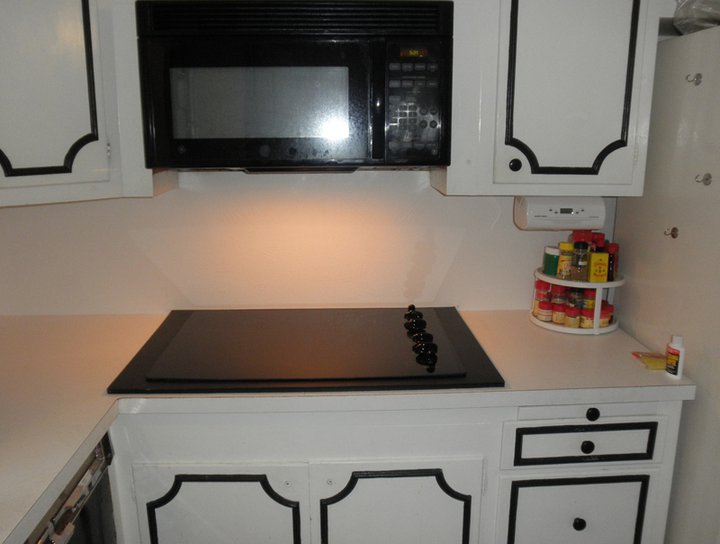 Same neighbor bought a new cooktop to replace the 1960's model that was there.
Unfortunately, measuring things wasn't part of their plan.
So when I went to install it for them, it basically fit through the original opening.
No problem! Cut a sub-panel and laminated it w/ black formica to deal with the problem. Came out awesome.